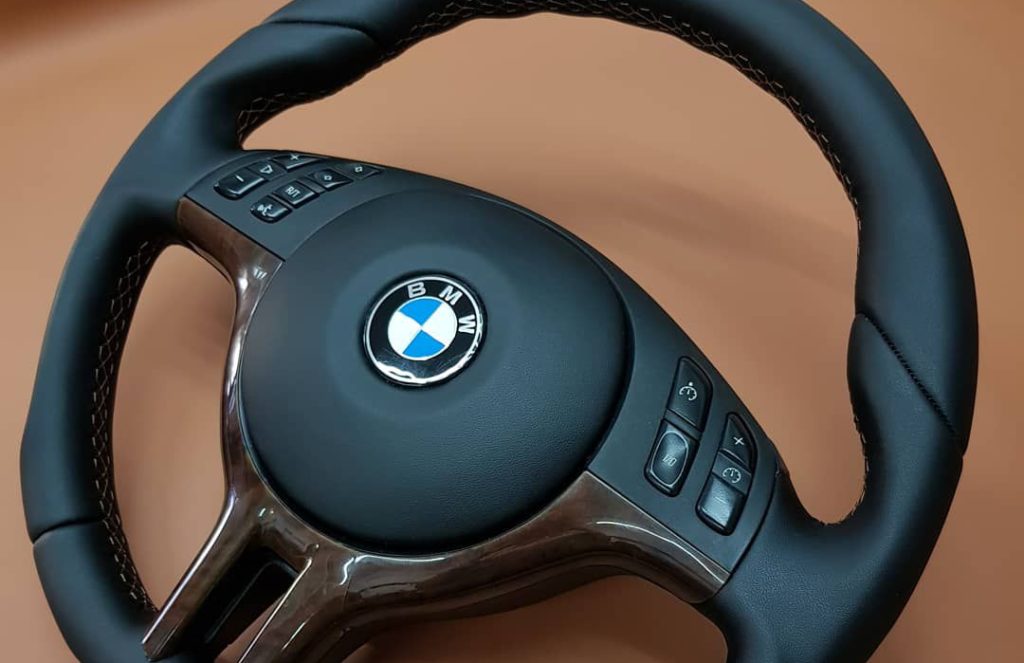 MRT Group offers expert repair and recovering (reupholstery) for one of the most important surfaces in your car – the steering wheel.
We perform high-quality restorations with genuine leather from trusted American and European suppliers, for a luxurious and comfortable driving experience.
The Recovering Process
First, we will determine the extent of damage to the existing steering wheel materials. If the damage is minor, we can perform repairs. Most customers, however, choose to completely recover the steering wheel.
To begin, simply stop by our shop so that we can take measurements. We can then discuss and decide on:
Type of leather and color
Type and color of thread for seams and stitches
Pricing options
We Use Only Genuine Leather
Why do we prefer leather? Leather is more durable, resistant to damage from the sun and high temperatures, easy to grip, resists slipping, doesn't absorb unpleasant odors, your hands will sweat less than with artificial materials, it resists wear and is available in a wide variety of colors.
Options for Seams and Stitches
A variety of decorative stitching options are available for steering wheel projects. If you do not want to emphasize the stitching, then it is possible to order a covering with an internal seam.
Matching Reupholstery for Shifter and Handbrake
We can also recover / reupholster the gear shifter and handbrake for a consistent look.
Ready to begin? Contact us today!