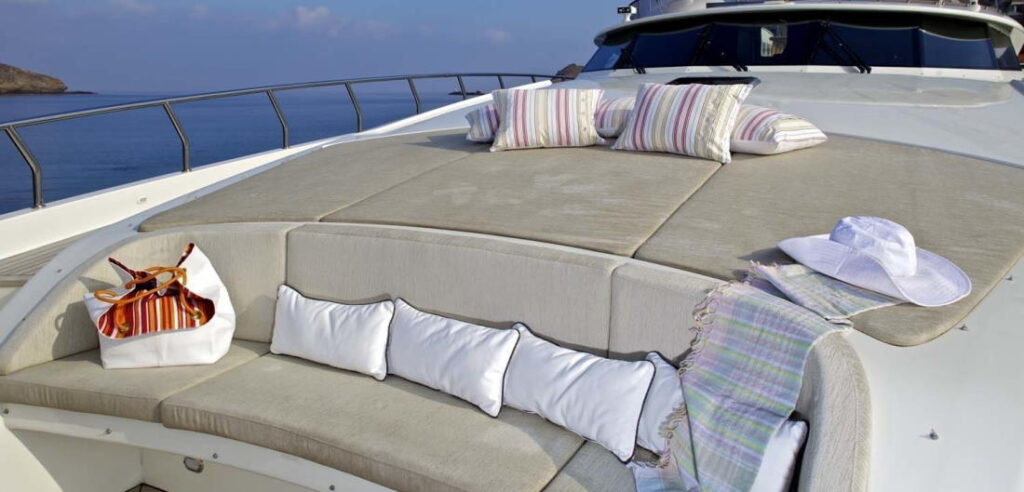 The furniture in watercraft requires extra attention and care, due to the high humidity and rough conditions. Over time, the materials can begin to lose their luster and gloss, wear out and soon require replacement.
We offer a wide variety of options for repairs to the seats and other upholstered surfaces in your boat or yacht. We can restore the interior to its original appearance, or completely change the design. I addition to replacing the upholstery, we can also repair the filler and frame components. Wooden frame parts in watercraft often develop problems with mold, fungus and bacteria.
MRT Group uses the best UV-resistant, wear-resistant materials for this purpose. We can offer a whole palette of colors and finishes for the boat surfaces.
Looking for an Estimate?
If you would like to order a repair or reupholstery for the interior of your boat, please contact us with photos of the interior that you are interested in, along with a short description of the desired changes.
We will get right back to you with more details, an estimated timeline and reasonable pricing.