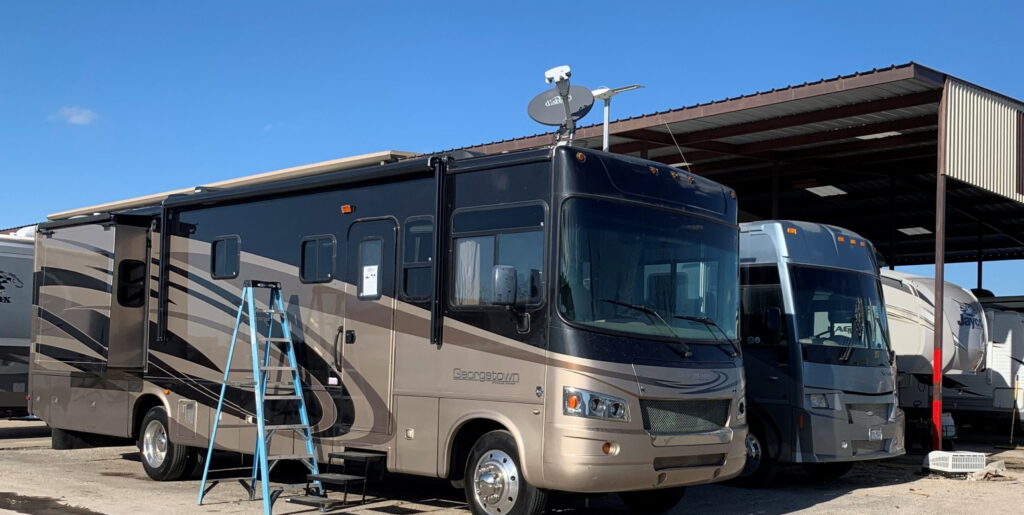 Not satisfied with the look of the seats in your RV? Want to change the look of the upholstery? He have the answer!
We repair and reupholster RV and motor home interiors. Our experienced upholstery specialists can restoring the original beauty of the interior, or even upgrading the material.
Our process is easy for you. We will provide you with clear pricing options, and we will help you choose the best options and materials for the results you're looking for.
We offer:
Thorough cleaning of seats and other furniture
Repair of seats, benches and other furniture in your RV
Replacement of upholstery material. We use only high-quality, especially durable and wear-resistant materials.
We have more than 40 types of leather and vinyl available.
Genuine leather upgrade. Leather is durable, versatile, and is easily repaired from light damage, scratches from pets, bites and cuts.
Many RV retailers in San Antonio trust us to care for their vehicle interiors, such as the Crestview RV Superstore, pictured above.
We're ready to quickly resolve any issues with the interior of your RV, at a great price!