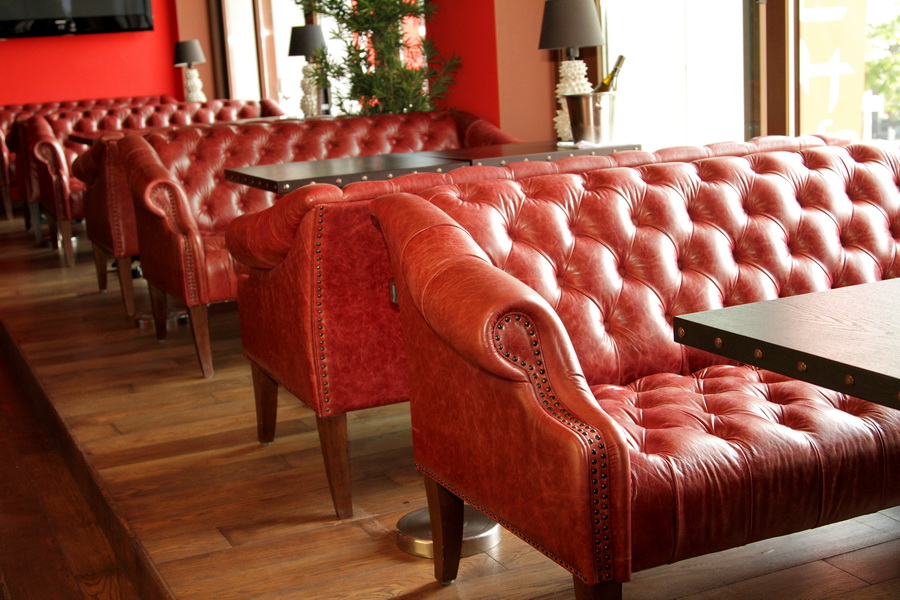 Clean and well-maintained furniture adds to the atmosphere and comfort of your cafe, bar or restaurant. We offer high-quality furniture repair and restoration to restaurants in the San Antonio area, as well as re-upholstering services.
We use only the highest quality materials – fine wood, leather, vinyl and fabrics from well-known manufacturers – so that the furniture has an attractive appearance and is pleasing to the eye. Chairs and sofas, restored by our team, will match your interior design, emphasize its details and improve asthetics. At the same time restoring furniture for a restaurant or cafe with MRT Group is inexpensive. We work with a variety of furniture, from small chairs to large sofas.
Re-Upholstery
Want to improve the look of your furniture? We have a variety of high-quality, durable and unique materials that will impress your guests, and they will want to come to you again and again. Updating the upholstery in your cafe or restaurant can dramatically change the appearance of your establishment, and bring new life to your rooms!
Many well-known restaurateurs and critics say that the atmosphere of the restaurant, its appearance, and the design of the room directly influence the success of the business. Against the background of great competition in the sphere of food and restaurant business, customers often choose the place where they feel comfortable and at ease.
Our furniture experts are also ready to provide ideas and advice for choosing materials, textures and colors that will complement your existing decor, or add a new flair!
We have worked with many well-known restaurants in the area: IHOP, Chipolte, China Buffet, Bella Italia, Denny's and more!
Looking for an Estimate?
Send one or more photos to (210) 721-3700 or info@furniturerepairusa.org, along with a brief description of the damage, and we'll get back to you right away!