Leather Chair Restoration Completed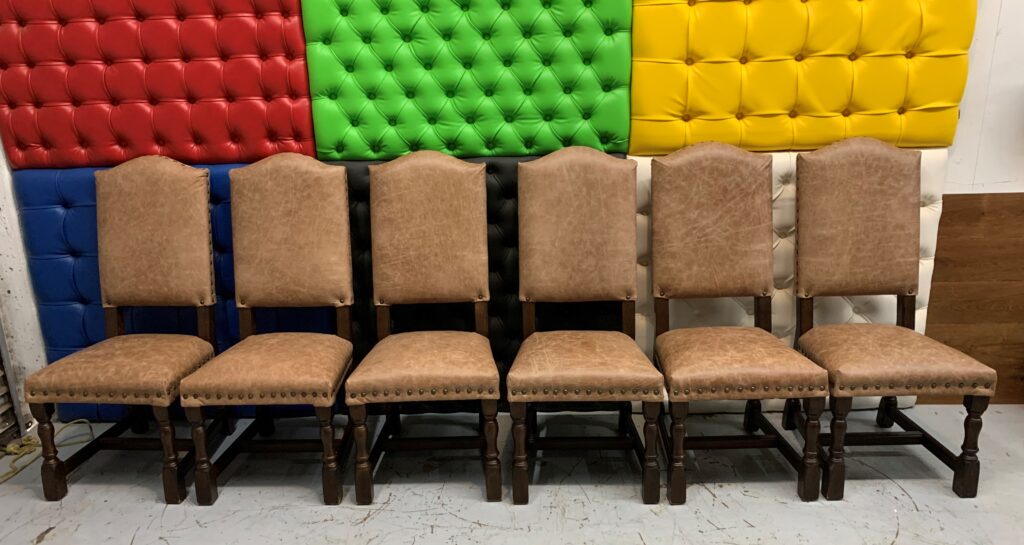 For this project, we were asked to restore leather chairs which had old, cracked and faded leather. Genuine, high quality leather was used for the repair, in a new, lighter color.
Contact us today to get a quote for repairing and restoring or renovating your leather furniture!